Welcome to Bay City Academy
Learning adds quality to our lives. Each Bay City Academy student develops competence, caring, and citizenship.
We strive to inspire students to learn and grow to their potential.
Continuity of Learning and COVID-19 Response Plan for
Bay City Academy

Bay City Academy Response Plan
School Calendar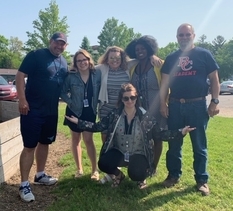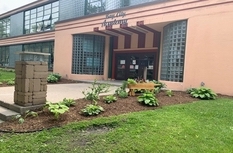 Upcoming Events
Last Day of School for Students

Calendar:

District Calendar
Board of Directors Meeting 4-21-2020
Please see the attached notice pertaining to the Board meeting to be held on April 21, 2020. The agenda for the board meeting is also attached as well as all materials that will be discussed at the board meeting.

NOTICE for April 21, 2020 Board Meeting

Agenda April 21, 2020 Board Meeting

Board Materials April 21, 2020 Board Meeting
Due to the COVID-19 restrictions, the April 21, 2020 Board meeting will have a virtual format. Please see materials for instructions for attending the meeting virtually.
Academy News
COVID19 Important Information

Bay City Academy: Information for Parents
Announcements

BCA Charter Rewnewed!
BCA has officially been granted a 3 year extension from Lake Superior State University with an option to renew the charter for an additional 2 years making it valid until 2023.

Citrus Free and Proud to Be
Parents, when planning for your child's snacks, please remember that we are a pineapple/citrus free school. Thank you!
NOTICE
A Special Meeting of the Bay City Academy Board of Directors will be held on Thursday, May 7,
2020 at 5:30pm for the purpose of reviewing the North Central Academy Facility
Lease/Purchase Agreement. This meeting will be held virtually due to the COVID-10 Pandemic
and Governor's Orders 2020-15 – Temporary Authorization of Remote Participation in Public
Meetings; and 2020-42 – "Stay Home, Stay Safe." Please visit our website,
baycityacademy.com for information on how to contact the Board members to provide any
input on business that will come before the Board.
To join the Special Board Meeting, click on the link below:
https://zoom.us/j/96058655276?pwd=MngwZGR6a25YcXdjL3FkMU0yYVZV
dz09
Meeting ID: 960 5865 5276
Password: specialmtg
To call in to meeting: 1-929-205-6099
Bay City Academy will provide reasonable auxiliary aids to those individuals with disabilities
upon reasonable advance notice to the Board. Individuals with disabilities needing assistance
should contact Anne Wendling, Executive Administrative Assistant at 231-584-2080 or be
emailing wendlinga@baycityacademy.com.

Special Board Meeting

Updated Board Calendar

Board Agenda

Board Material
Why Bay City Academy?
Bay City Academy is a tuition-free K-12 charter school.

Bay City Academy creates a loving environment where kids feel safe, so they can learn at a higher level.

At Bay City Academy, we teach students to do the right thing.
The methods that support our model of teaching are based on natural human development and how the brain learns best.

At Bay City Academy, we set the stage for teachers, students, and parents to form real relationships that serve as the basis for success.

At BCA, we not only teach content, but we teach students how to learn and grow.