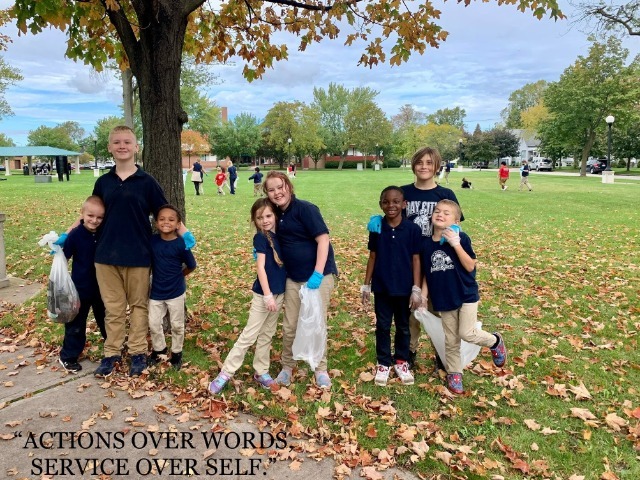 About Us
Bay City Academy opened its doors in September 2011 with just 150 students in an historic Bay City church. We now host grades K-12 at the Farragut Street Campus, which is just down the road from our original facility.
Our school is proud to be chartered through Lake Superior State University.
Mission

"Actions over words, and service over self."

Learning adds quality to our lives. At Bay City Academy, we strive to inspire students to grow to their greatest potential. Students will develop mastery and a sense of moral decency by being a part of a positive learning environment, in partnership with home and community. We will provide a quality education, full of nuance, care, and complexity.
Philosophy
At Bay City Academy, we believe:

Every child is unique and can learn like a gifted learner.
Students deserve to have instruction delivered in a way that is relevant and meaningful.
School should be a non-threatening environment that emphasizes relationships.
Character education should be taught, modeled, and assessed.
Highly trained, motivated teachers are essential.
Parental involvement and support is an indispensable part of a quality educational experience.
BCA's approach will help students become self-motivated and competent life-long learners, who are critical thinkers, confident, and creative. We believe that all students can achieve high standards, even though they may enter BCA with different strengths, abilities, and life experiences.