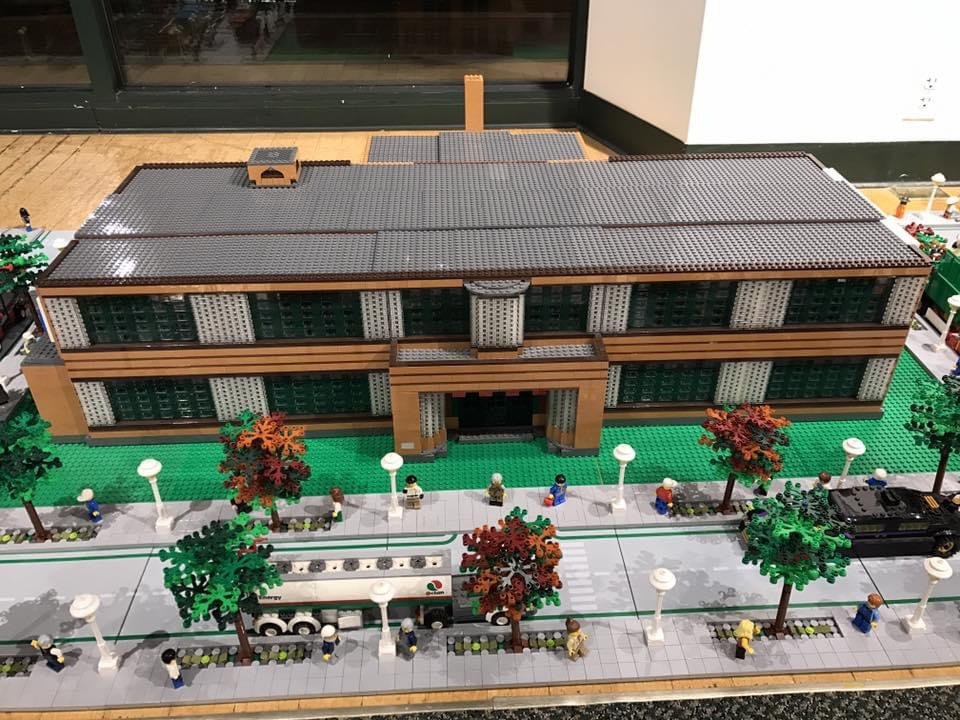 Frequently Asked Questions
Below are some Frequently Asked Questions about Bay City Academy. If you do not see your question answered here, please do not hesitate to contact us at 989-414-8254.
Is Bay City Academy a private school?
Bay City Academy is a public school academy, also called a charter school. There is no tuition, but parents do make an extra commitment when they choose to enroll their children here. They commit to partnering with us throughout their child's educational journey. Our operating funds come from the state of Michigan on a per-pupil basis. We receive the same amount per student as other local public schools.
What is a charter school?
A charter school is authorized through Michigan law and the Department of Education. Two of the major differences between a charter school and a traditional public school are that we have no geographic boundaries and we are a school of choice. Our students attend Bay City Academy because their parents have elected to send them here.
Who holds Bay City Academy accountable?
Like all public schools, we are accountable to the Michigan Department of Education and must abide by all laws, including participating in the state testing program. In addition, we are accountable to Lake Superior State University, which grants our charter. A representative of the university attends each of our school board meetings, reviews all of our documentation (including teacher certifications) and makes unannounced visits to check on the quality of our program. Our highest level of accountability is to our students and their parents.
Do you offer programs for students with special needs?
Our program compliments gifted students, as well as students with special education needs. Anytime our students score high on initial assessments, we watch carefully and plan accordingly. Lower elementary students are provided accelerated instruction within their classroom, while upper elementary students receive instruction in self-contained classrooms where the BCA curriculum is both accelerated and enriched.
Do you offer athletic opportunities?
Bay City Academy is proud to co-op with Bay City All Saints for a variety of sports such as volleyball, football, basketball, baseball, softball, and bowling. Students also have the opportunity to join Running Club.
Bay City Academy offers a variety of elementary sports such as basketball, cross country, and soccer.
Do you offer transportation?
Bay City Academy is proud to offer free busing. Our goal is to offer bus stops that stretch as large of a geographical region as possible. Therefore, we have Bay City East Side, Bay City West Side, and Saginaw bus routes.
Does Bay City Academy serve breakfast and lunch?
All K-12 students are offered free breakfast and lunch every day. Students have the option to bring their own lunch or eat the well-balanced meals provided by Bay City Academy.
What about school rules and discipline?
At Bay City Academy, our motto is: "Action Over Words, Service Over Self." Our teachers model positive behavior choices and teach students how to improve behavior by serving others over themselves. Our primary goal is to prevent discipline problems by developing good relationships with our students and creating classrooms that are need-fulfilling for students. We teach students a process for talking through their problems that promotes self-evaluation for improved behavior.
Why do students wear uniforms?
Students at Bay City Academy wear uniforms daily. We have chosen uniforms because they:
Allow students and adults to focus on learning.
Help eliminate student or staff perceptions about clothing as it relates to status.
Improve the safety and security of the school.
Improve behavior and discipline in the school.
Help develop a sense of unity.