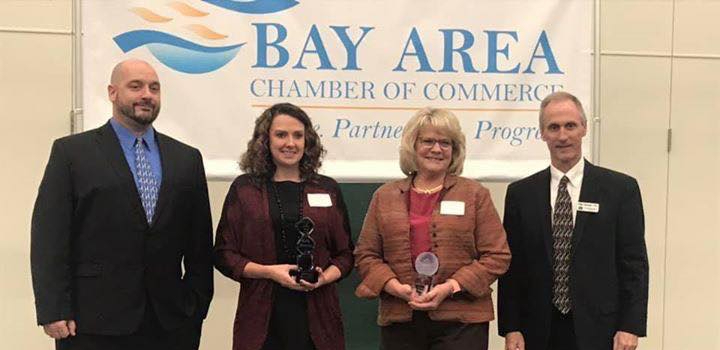 Why BCA is Different
People often say, "you are like family to me," but at Bay City Academy, we actually mean it.
Engagement and Creativity

While some schools use methods and worksheets from around the time of the Gerald Ford administration, our teachers are encouraged to approach education in a modern way, without neglecting the essentials, of course.
Every teacher is different, but all of us are unified under a single goal, which is to make education as fun as legally possible. This even cuts down on discipline issues, because if a student is engaged, then they are not tweeting, sleeping, or talking out of turn.
Loved and Learning

This is not a popularity contest, but it is important for students to feel connected to the school they attend. I mean, think of how much time you spend here.
Some students endure less than ideal circumstances in the outside world, so our school serves as a stable environment for them to thrive and grow.
Decency & Empathy

Our highly-qualified staff covers all of the curriculum bases, but we know that school should be more than just academics. Growing up is more complex than ever, so it is essential that students are taught decency, resiliency, and empathy as well.
This manifests in several ways: collaborations between elementary and secondary students, community service, and even student-run businesses.
Ecosystem & Culture

A well-balanced education is even more important than a well-balanced breakfast. In order to achieve this, there must exist a thriving ecosystem that involves school, students, and parents. Everyone must go in the same direction. All concerned, especially the student, must buy-in to the simple idea that education is important, which should be reinforced by the parents, and facilitated by the teachers and administrators.
Some schools are the human version of the book, How to Deal with Difficult People. Bullies, naysayers, and toxic people are not welcome. A school is not a place you have to go, but rather an essential facet of your life. Everyone at Bay City Academy is committed to making every day feel like the day before Winter break.